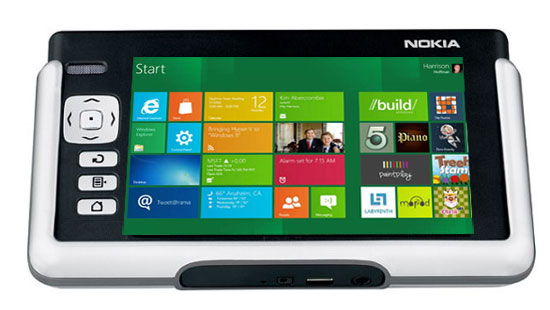 The tablet wars were supposed to get really ugly this year between Android tablets and the iPad 2, but that didn't happen. iPad 2 crushed the Xoom, PlayBook and Galaxy Tab all into the ground. What's Nokia to do if it wants to make admirable tablets? Apparently, get in bed with Windows 8.
2012 will be a momentous year for Windows 8 tablets. Samsung's got one in labs. HP is also rumored to be signing up and Dell too. Why not Nokia? It's already making out with Windows Phone 7 for its Lumia smartphones like it's the best thing in the world (it's pretty nice).
Speaking with Bloomberg BusinessWeek, Nokia CEO Stephen Elop said that "There's a new tablet opportunity coming," alluding that his company might adopt Windows 8. It's rumored that Windows 8 will be capable of running Windows Phone 7 apps without much effort.
U.S. & World
News from around the country and around the globe
Nokia's no stranger to tablets. It built some before the iPads ruled everything. Those tablets being the N810 and N770. What they lacked were powerful processors, long batteries and a good OS.
It has no excuse now. Everything is available. Now, it just needs to take its technical know-how and build some lust-worthy slates.
BusinessWeek, via RegHardware
Copyright DVICE - DVICE