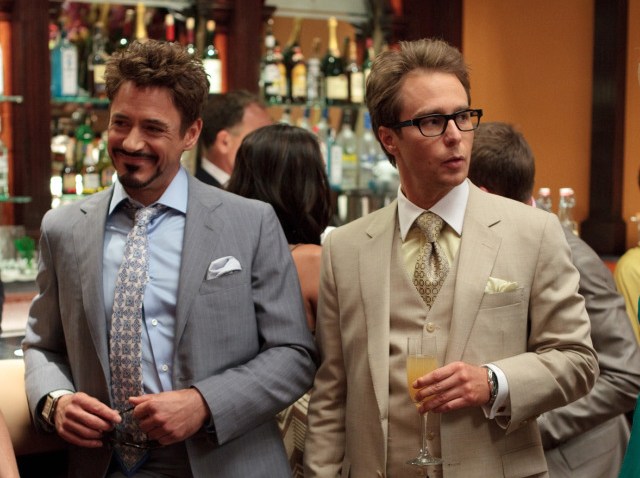 Sam Rockwell is the guy who wants to be Tony Stark/Iron Man in "Iron Man 2." But in real life, he was discussed as a possible Tony Stark in initials discussions about the super hero role.

Director Jon Favreau says Rockwell was "talked about" for the Tony Stark part during the early talks on the first "Iron Man."

"We were putting lists together, long before Robert (Downey Jr.)," he added.

"I thought (Rockwell) could be a sort of untraditional, interesting way to go," Favreau said of considering the quirky and excellent Rockwell for the part.

Then they met the quirky and untraditional motherlode in Downey.

"When I met Robert, we pretty much clicked," says Favreau. "I knew that was the guy."

Everyone wins. They certainly got their leading man in Downey. And Rockwell is a stand-out in the sequel as his bumbling, evil wannabe named Justin Hammer. And the world is safe from bad guys (until opening day May 7).
But it's fun to think about.