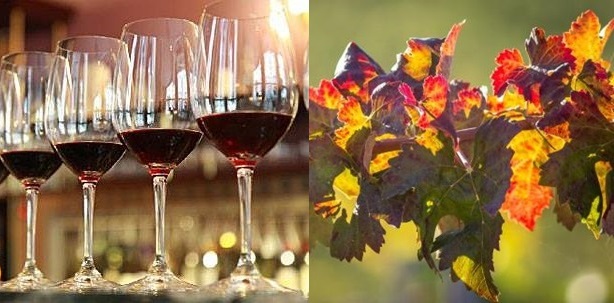 ANTSY IN AUGUST: We live in a world where theme parks and attractions and movies and theatrical extravaganzas can nearly replicate a wholly different experience or time of year or place from the one that we currently occupy, but no group has ever found a way to duplicate wine country in September. The busyness of harvest time, of crush, of fans journeying to tasting rooms to be part of the excitement belongs to the real deal, the actual happening, and creating a simulation of the soft September sunshine one feels while walking through the vines, or those slightly crisp breezes, just can't be done. The only thing for it is to wait, semi-patiently, for the ninth month of the year to come into view, and then to plan, plan, plan, making sure that you're in a favorite corner of wine country at some point during the 30-day stretch.
TEMECULA VALLEY WINEGROWERS... make that plotting exceedingly easy by offering a SIP Passport each September. The freedom and flexibility to choose where you'll brandish your passport is built into the offer, as is a choice of days. Think you're going to toodle through the grape-rich region on a September weekday? The passport is forty bucks. Have a Friday in mind, or a weekend visit? You'll pay fifty. Either way, you'll get a chance to call upon a quartet of tasting rooms and you can choose your stops from over thirty winemakers in the area. Yep, if you're wondering, there's a souvenir glass in it for you, and, for sure, you'll get the usual flight of wine as if you were just walking into the tasting room fresh, with no passport in hand.
WILL YOU MAKE TIME, though, post tasting, to linger near the vines, and, if the winery has it, the patio or garden or fountain or outdoor area? That aforementioned soft sunshine comes but once a year, in September, and wine country seems to soak it in best. No place or creative endeavor has yet replicated it. Only an afternoon basking on a winery patio, post-pinot tasting, can do it.
Copyright FREEL - NBC Local Media