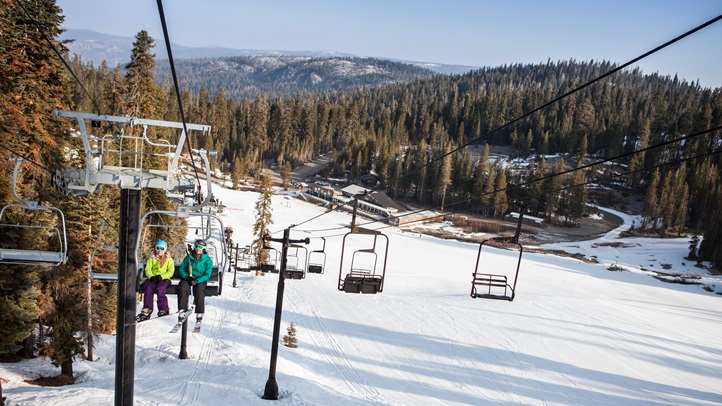 CALIFORNIA WEATHER... has told a wild, gorgeous, dramatic, road-closing, and potentially drought-defeating story in the days since 2017 started, with the Sierra Nevada seeing several walloping storms pass through (with more still to come). It is welcoming news, all of this precipitation, and it means that resorts that are up in the mountains, or very hill-adjacent, are at full hum. It also means check roads and highways before setting out for a day of ski action, but that is step one for any winter sports enthusiast, even before making sure you have chains in the trunk (if you need them) and your favorite pair of goggles.
YOSEMITE NATIONAL PARK... has seen some aqua-lush days in 2017, with the valley closing just a few days after the new year, briefly, in advance of possible flooding (and some very stunning waterfall action). Next up on the Yosemite docket? Snow-centered fun, at the Yosemite Ski & Snowboard Area, which debuts for the season on...
SATURDAY, JAN. 14: That means if you want to do some cross-country gliding through not just a stunner of a high-elevation setting but an actual national park, you can. Or ponder going the snowshoe route, which will be available for rent at Nordic Center (there are ranger-led snowshoe walks, so inquire at the Ranger A-Frame office if that option floats your particular boat). Do note that Terrain Park isn't quite open yet, nor is the snow-tubing scene in full gear, so best check back on start dates. Staying at a hotel in the valley and want to reach the ski area? There's a pay-nothing shuttle, every day, so that could be your way to get there and back, no sweat, no fuss, lots of looking out the shuttle window at winter scenery, hooray.
Copyright FREEL - NBC Local Media