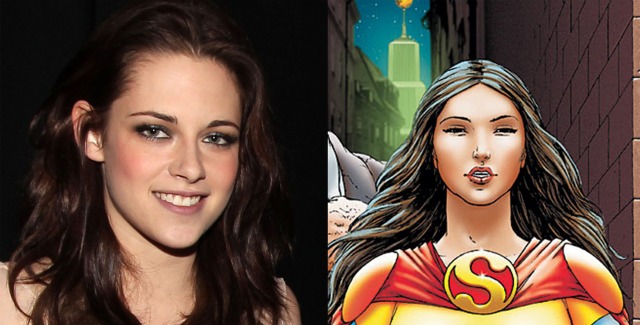 Now that Zach Snyder has found the lynchpin of his Superman movie reboot - the titular man in blue, to be played by British actor Henry Cavill - it's now time to populate the rest of Metropolis. Which leads to the big question on everyone's lips:
Who will be Superman's Pal Jimmy Olsen?
Until that's settled, we'll just have to amuse ourselves by running down the names that are swirling around the role of the Daily Planet's spunky ace reporter and the one woman who makes Clark Kent's glasses fog up: Lois Lane.
U.S. & World
News from around the country and around the globe
The biggest rumor involves an actress who knows a thing or two about flying around with aloof prettyboys - "Twilight" star Kristen Stewart. She has allegedly met with Snyder, but that could mean everything from "I want to be Lois" to "Excuse me, are you leaving or are you just getting something from your car?" So right now, file this under "unsubstantiated."
Another name getting play is "Prince of Persia" star Gemma Arterton, but would trying to get people to accept a British Lois be tougher than getting them onboard with a British Superman?
The rest of the field seems to be made up of idle speculation, left-field brainstorming, and utter nonsense - although more than a few of these ladies would be intriguing choices: Rachel McAdams, Rashida Jones. Maggie Q, Rose Byrne. Natalie Dormer (which would suggest Snyder has limited his casting sessions to "rewatching season one of "The Tudors"), Anna Paquin, and Snyder's "Watchmen" leading lady Malin Akerman.
Anne Hathaway's name has also been mentioned, as has Natalie Portman's. But seeing as Hathaway has just signed on to fight and/or romance Batman and Portman will next be seen snuggling up to a Norse god of Thunder, you can probably go ahead and scratch them off.