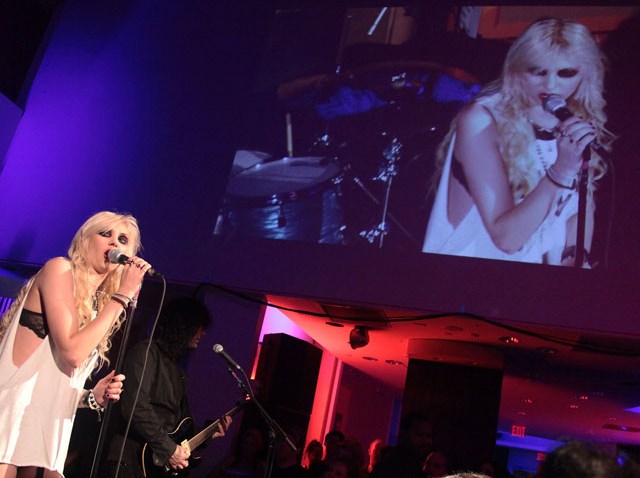 You've probably never heard of a band called "The Pretty Reckless," but you might think the singer looks awfully familiar.
"Gossip Girl" star Taylor Momsen is working on a second career as a rock and roll singer, touring with a band of seasoned veterans. They recently played Dallas' Vans Warped Tour festival, where Momsen thrilled the crowd and then spoke of her passion for music.
"Music is the best. Music is self-expression. You kinda can't go wrong there," the 17-year-old Momsen said. "Music has totally saved me and all of us here. That is why you do it."
U.S. & World
News from around the country and around the globe
The group's first release "Make Me Wanna Die" is on the soundtrack of the Movie "Kick-ass" which you can already download on iTunes. The album "Light Me Up" drops on Aug. 30 in the UK but doesn't have a U.S. release date yet.
Momsen credits the greats like Led Zeppelin, Oasis, The Who, Nirvana and Pink Floyd as musical influences for the band, whose sound is all rock 'n' roll.
"I write about my life. I write about things I've done, the things I've seen, the things I know," said Momsen. "So everyone lives their lives a different way. Mine has been an interesting one I guess. So it's something to write about."
As for the future of Momsen's "Gossip Girl" character, Jenny Humphrey, she's on the shelf for now.
"It's all up in the air. I never know what tomorrow brings. But right now we are touring putting out the record and that is the focus," said Momsen.