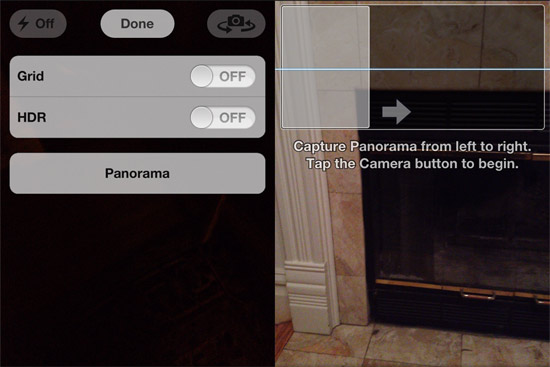 Hidden in iOS 5 is a panorama mode for the iPhone's camera. It's turned off by default, but if you're willing to do a little tweaking, you can turn it on for your phone.
In order to get the panorama mode, which lets you take large shots combining multiple photos, you'll either need to have developer access or a jailbroken phone. With developer access, you simply add "EnableFirebreak=Yes" to the com.apple.mobileslideshow.plist on your phone. A simpler method will be to just snag an update via Cydia on a jailbroken phone tomorrow.
Of course, there are also apps in the App Store that offer up similar functionality without tweaking the guts of your phone. But where's the fun in that?
U.S. & World
News from around the country and around the globe
Via Gizmodo
For the latest tech stories, follow us on Twitter at @dvice
Copyright DVICE - DVICE