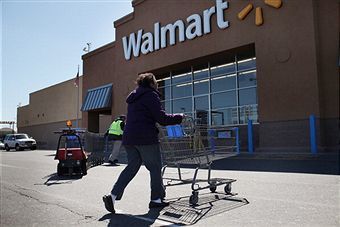 Walmart has slashed prices on its iPhones by as much as $74 and selling the iPhone 4 for as low as $88.
The reports come mostly from Oklahoma and Texas, and doesn't seem to be a national campaign but could be rolling out to a store near you, according to The Verge and Cult of Mac. From the Verge:
Walmart's site still lists the iPhone 4 at $117 ($29 more expensive than in-store), and notes that "store pricing may vary" for the 4S. It could just be a slow rollout, though. Walmart had a similar price drop last June in advance of the iPhone 4S release, so the move would make sense given the possible summer announcement of Apple's next mobile device.
U.S. & World
News from around the country and around the globe
While Cult of Mac blamed the price cuts on Walmart's low profit margin, they obviously don't know Apple. Apple denied Target and other retailers a price cut last Christmas season, so these prices have to be made with the prior approval of Apple -- likely after a certain time period has passed. It also seems to us that stores would be officially allowed to rid themselves of inventory before the iPhone 5 goes on sale.