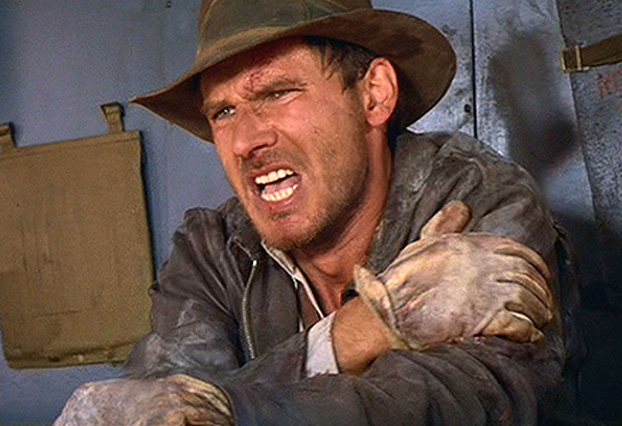 The guys over at JoBlo have reminded us of something we've been trying not to think about: We first met Indiana Jones 30 years ago.
What began as idle conversation on a Hawaiian beach between a young George Lucas (who fled the mainland because he feared his just-released film "Star Wars" was going to be a bomb) and a young Steven Spielberg (who, we presume, just felt like going to Hawaii. What? You have a problem with that?), finally hit theaters in June of 1981.
Harrison Ford was almost 40 then. Any wonder they had to film 90% of "Crystal Skull" in his backyard?
U.S. & World
News from around the country and around the globe
But enough of that. JoBlo has crafted this neat little tribute video to Indy's cinematic adventures.
Enjoy...
Not bad. Although we still dig this fan-made trailer from back in 2001 for what would have been the 20th anniversary of "Raiders." The beats, the music, the kicker. Well done, "Darth Shockwave."