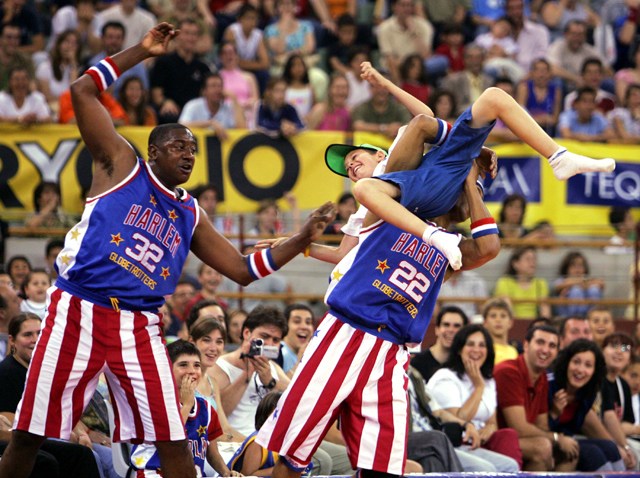 The last time Caltech men's basketball coach Oliver Eslinger saw the Harlem Globetrotters play, he was a middle school student in Broken Arrow, Okla.
It was the late 1980s, and Eslinger's father took him to watch exhibitionist basketball team in nearby Tulsa.
He knew the Globetrotters' main purpose was entertainment, but still admired their ball-handling and passing skills.
The Globetrotters won the game that day, just as they'd won every game for almost 20 years, and every game since.
Eslinger will be at another Globetrotters game Thursday night, but this time he won't be admiring the skills.
He'll be figuring out how to overcome them.
Eslinger will be a guest coach for the Washington Generals, the team that has lost every game to the Globetrotters for the past 40 years.
On Tuesday, Eslinger coached the Caltech Beaver's to their first conference victory in more than 25 years, breaking a 310-game losing streak.
The Generals hope he can work the same magic for them tonight, but Globetrotters legend and coach "Sweet Lou" Dunbar is certain that won't happen.
"As the saying goes, beating the Harlem Globetrotters is kind of like shooting Santa Claus, so it's not going to happen," Dunbar said, laughing.
Nonetheless, Eslinger knows anything can happen after Tuesday's win
"Nothing is more challenging than the actual college streak we just broke," he said. "So I'll just keep my mind open and live in the moment."
Eslinger will coach Thursday at 7 p.m. at the Citizens Business Bank Arena in Ontario.