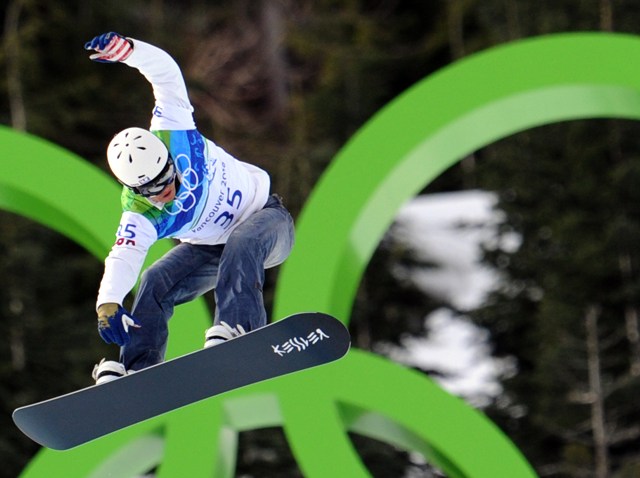 Big Bear Summit may be 1,500 miles south of the Olympic competition on Cypress Mountain, but that doesn't mean snowboarding fans aren't keeping up with the action.
For Daphne Cardill and Merlynn Pearce, this was the perfect way to spend a quiet President's Day off of work, preparing to watch the winter Olympics from Duke's Bar & Grill.
"I think people like snowboarding, and the winter events. We've gotten a really great ski snow season this year," according to Daphne Cardill, Olympic Fan.

In 2006 Snow-Board-Cross made it's Olympic debut, but this year in Vancouver the run is stuffed with things known as "woo-tangs, jumps and tabletops."

It's just one of the events Merlynn Pierce will be watching closely.
"I think because the younger kids nowadays are more into activities like skateboarding, snowboarding, and I think that's very good because it keeps them out of trouble," said Merlynn Pierce, Olympic Fan.
Across town at Riverside Ski & Sport avid snowboarders Tom Sylvester and Brandon Beaudoin were trying to finish their work for the day so they could watch boarding events. Both are fans of Half-Pipe and Parallel Giant Slalom events.
"We're getting a lot of people coming in and they're actually taking trips to Vancouver. I think we've got a good bug here because of the good snow here," according to Brandon Breaudion, V.P., S & S Ride Shop
Big Bear Enthusiasm on and around the slopes made you think Big Bear was just a step-away from Cypress Mountain.
"I think the snowboarding is just great. Just the things that they do is amazing. I think that's what the interest is," according to Wayne Gladysz, Olympic Fan.
Check out snowboarding event results and schedules.