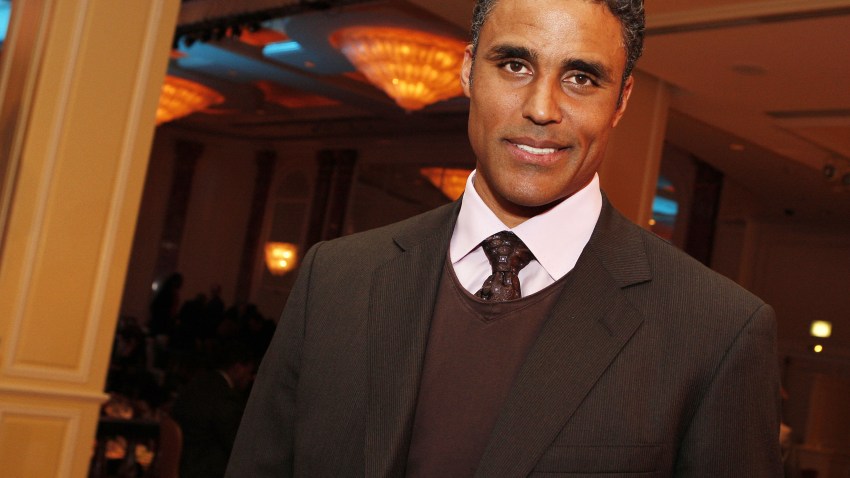 Rick Fox's post-basketball acting career just took a big jump forward. Well, wait, the show is on the CW, so maybe not THAT big.
Fox was on the set of the new Melrose Place this week, beginning work on his recurring role as the owner of the nightclub hot spot COAL. And if the new Melrose Place is anything like the old Melrose Place, the chances are very high that his character will either sleep with half of the other characters or stab them in the back. Or probably both.
The new Melrose Place looks like the old Melrose Place and the story lines revolve around a bunch of young struggling actors. Laura Leighton, who played Sydney in the original series, returns — which means she didn't die in the original series like you thought she did. You're memory from the '90s is faulty. However, you can bet if the ratings slump at all, you'll see plenty of cameos from the building's original occupants.
In Los Angeles, Fox is best remembered as a member of the Shaq and Kobe three-peat Lakers teams from the turn of this century. He was a solid defender, hit key threes, picked up some rings and got sucker punched by Doug Christie. If that didn't jog your memory, he was married to Vanessa Williams. Yea, that guy.
But like everyone in Los Angeles, that Lakers thing was really just a day job while he tried to break into acting. He's doing pretty well, having had roles on "One Tree Hill," "Ugly Betty," and in a slight change of pace, "OZ."
Now he is on one of the most anticipated new shows of the fall. Mostly anticipated by Gen Xers who want to watch it then say how it doesn't begin to compare to the original. Which was such a bastion of quality television.
And now they can see Fox and see at least one more familiar face. Even if they have a hard time remembering where from.
Copyright FREEL - NBC Local Media