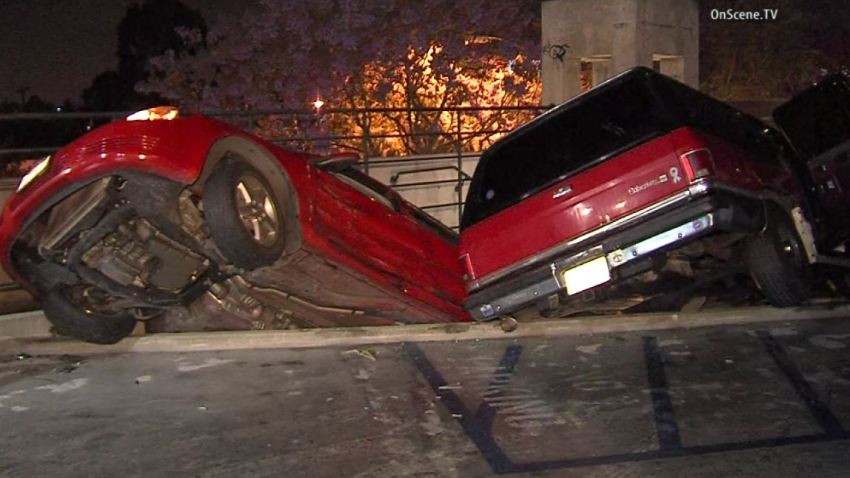 An Uber driver's car ended up hanging over the edge of a parking structure following a crash in West Hollywood late Thursday.
The crash happened at the CVS parking garage at Santa Monica and La Cienega boulevards just before 11 p.m., a Los Angeles County Sheriff's Department spokesman said.
An SUV crashed into the Uber driver's vehicle, and the two cars were left wedged and hanging above the parking structure level below.
"I managed to get out after the collision. Five seconds after the collision I jumped out from my driver's side and I helped the other car," Uber driver Jensen Martinez said.
The Uber driver was uninjured and a heavy rescue tow vehicle was used to pull up both vehicles.
Deputies initially confirmed information that three cars may have been involved but changed that number to two. The Uber driver said the SUV driver may have fallen asleep, but authorities could not confirm whether that was true.