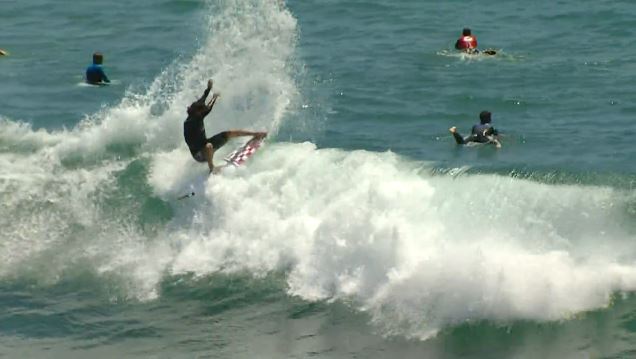 Surfers from around the world are participating at the 2015 US Open of Surfing in Huntington Beach starting Saturday, drawing nearly half-a-million spectators to Surf City USA.
The event spans over the course of two weeks and includes competitions for skaters and BMX riders. An awards ceremony Aug. 2 will conclude the festivities at Surf Stadium where the US Open surfing winners will be announced.
Shuttles from Huntington Beach and Edison high schools run from 10 a.m. to 10 p.m. both weekends of the event. There will also be a shuttle from the Huntington Beach Civic Center running the second weekend (Aug. 2-3) from 10 a.m. to 10 p.m.
Parking is available at the Main Promenade and Strand parking structures. Both parking structures have a maximum daily rate of $20.
Additional parking is available at the Pierside Pavillion, with a daily rate of $25 for July 25-26 and $35 for Aug. 1-2. Metered parking is also available in the downtown area for $1.50 per hour, with a maximum of two hours.
Event organizers advise spectators to bring plenty of water and sunscreen. Alcohol, beach toys, pets and weapons are not allowed. Fines for alcohol will be double the normal amount, starting at $250.
For fans unable to attend the event, live scores will be posted on the Van U.S. Open of Surfing website.