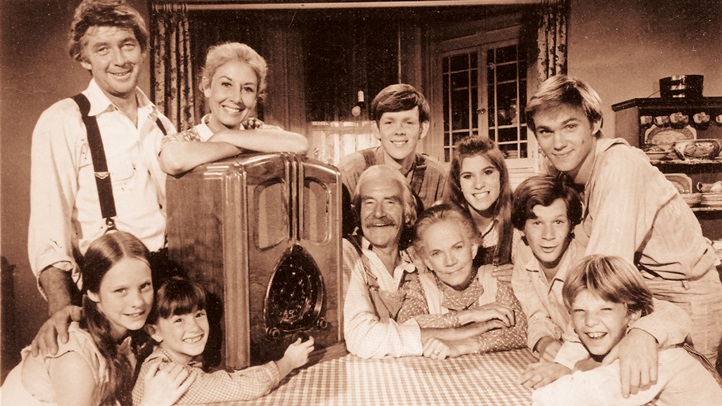 Modern pop culture, when looking back at the 1970s, often portrays the decade as a shiny disco mirror ball brought to life. Shiny clothes, flashy attitudes, and loud neckties spring to our current minds.
But the back-to-the-land, homespun-calico, simple-living movement flowered then as well, and TV of the time reflected that, from hits like "Little House on the Prairie" to "The Waltons."
Will Geer, who portrayed Grandpa Walton on the Depression Era-set family show, wasn't merely playing a role, however. The once-blacklisted actor had settled with his own brood in leafy Topanga Canyon, and his beloved Theatricum Botanicum became rooted in many of the nature-nice, community-close values seen on "The Waltons."
The Scene
What to do, where to go and what to see
In the spirit and memory of Mr. Geer, and as a treat for the fans who still regularly revisit the show, Will Geer's Theatricum Botanicum is hosting A Waltons Weekend at the rustic venue on Friday, Aug. 7 and Saturday, Aug. 8.
A tour of the Warner Bros. Ranch set of the series, scheduled for Sunday, Aug. 9, is sold out, and no events are scheduled that day for the Topanga Canyon location.
Several cast members are expected to join a midday Q&A session on Aug. 8 and series creator Earl Hamner will receive the Will Geer Humanitarian Award. The award is given in recognition of a person's achievements as well as a "concern for others," which sounds very much in the spirit of the show.
As for the now-grown Walton kids who may visit Theatricum Botanicum during the celebration? Michael Learned, who played Olivia Walton, and Kami Cotler, who played Elizabeth Walton, are expected, alongside a number of other performers from the sizable cast.
Music and clips from the show will be part of the weekend events, too.
As for the funds raised from the downhome, fiddles-and-fun gathering? They'll help out Mr. Geer's theater-in-the-woods vision.
Theatricum Botanicum continues to flourish some 37 years after his passing, but all who see a play there, or step on the stage, remember the actor's love of the natural world, of connecting with others, and his memorable, years-long turn as Zebulon Walton.
Copyright FREEL - NBC Local Media