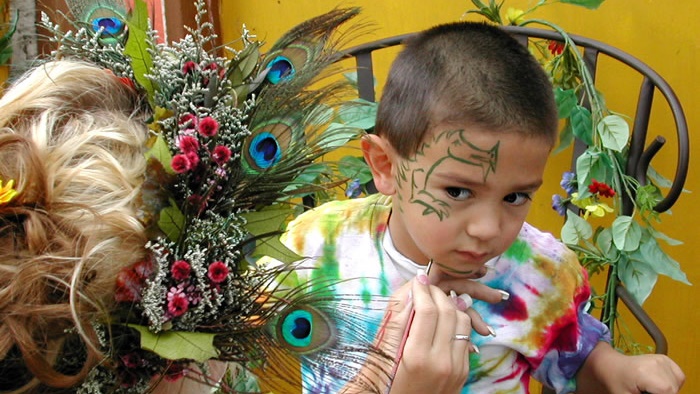 All told, when you break out the calculator, and the calendar, and the textbooks, and you begin adding this number to that other number, you arrive at this fact: The Renaissance had an impressive run.
It lasted a few centuries, revving up from around 1300 and pushing forward a few centuries, bringing forth a font of fresh ideas and amazing frescoes and generations transformed by the exchange of information, the rise of the arts, and countless other factors that made the Renaissance rock.
The Original Renaissance Pleasure Faire, while lengthier than most events, doesn't ever last quite that long, sad to say: It opens in early April, hosts a bevy of lively, dress-up, memorable weekends, and says adieu a few weeks into May. It's a big, boisterous time, and it grandly fills out its Saturdays and Sundays, but alas and alack: May 21 is the final date for 2017.
The Scene
What to do, where to go and what to see
There is still time, though, goodly lasses and lads, to ride your steed for Santa Fe Dam Recreation Area in Irwindale.
As is tradition, there shall be a Closing Parade on Sunday, May 21, but you'll find many of the other hallmarks of the Faire still afoot, from the calvacade of artisans selling period clothing, ceramics, jewelry, and more in the Marketplace to the plethora of ye olde snack choices.
For sure, turkey legs are traditional, but why not go pork chop on a stick?
Whether or not you don your ruff and leggings, or you simply stop by to eat and soak in a bit of the jest-merry scene, know that while the Renaissance was long, the Original Renaissance Pleasure Faire always seems to bow its last yearly bow in too fast a fashion.
Copyright FREEL - NBC Local Media