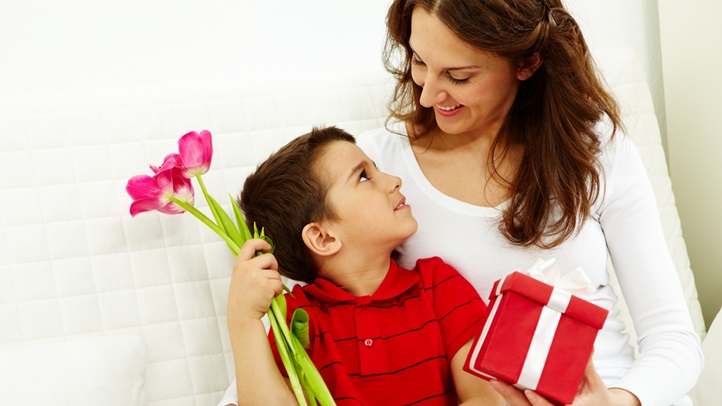 Happy Mother's Day: You've filled a card with sweet sentiments; now, you'll want to treat your mommy to something a little special. Numerous restaurants around Southern California are brunching it, including Fuego in Long Beach, Hotel Casa del Mar, Baldoria, The Independence, The Church Key, and Mr. C Beverly Hills (and maybe even your local go-to; just call and ask). Unusual brunch spots that come with a little post-brunch strolling? The Huntington in San Marino, the Aquarium of the Pacific, the Queen Mary, and Skypark at Santa's Village. May 14 is also the final day for The Flower Fields in Carlsbad.
6th Annual West Coast BBQ Classic: Perhaps, now that it is the middle of May, you're pondering giving the ol' grill a serious scrubbing. Here's inspiration: Several mega skillful pitmasters'll call upon the Queen Mary on Saturday, May 13 to break out the best cuts of savory meats, and the top-notch sauces and rubs, too. There shall be five tastings, too, included with the General Value Pack ticket. Plus, new this year? Dessert and bacon categories.
'Extreme Mammals' Opens: When a new Natural History Museum of LA exhibition has a "Odd Features. Unusual Creatures" sub-header, you know you're in for a info-rich treat. Spy some of the most "bizarre, amazing, and extraordinary" mammals, extinct and here today, at this large-scale show. It opens on Sunday, May 14, and gallops with mammalian-like grace right through to Sept. 10.
The Scene
What to do, where to go and what to see
"Anne of Green Gables" Party: Fans'll gather at Chevalier's Books on Larchmont Boulevard to celebrate the timeless story from author Lucy Maud Montgomery, and the new Netflix series (that debuts on May 12). The bookstore gathering date? That's on the afternoon of Saturday, May 13, from 2 to 5 p.m. Other independent bookstores across the country will also be honoring the plucky heroine, with spots in San Francisco, Menlo Park, and La Jolla hosting parties.
"Them!" at Union Station: If you dig an over-the-top big bug movie, the kind of B flicks synonymous with the 1950s, and you'd like to see one of those big bugs arrive in LA, looking for mayhem, you're in luck: The classic "Them!" will screen, for free, at the landmark train station on Friday night, May 12. It's part of the ongoing sci-fi film series, which includes movies that use Los Angeles as a surreal setting.
Copyright FREEL - NBC Local Media