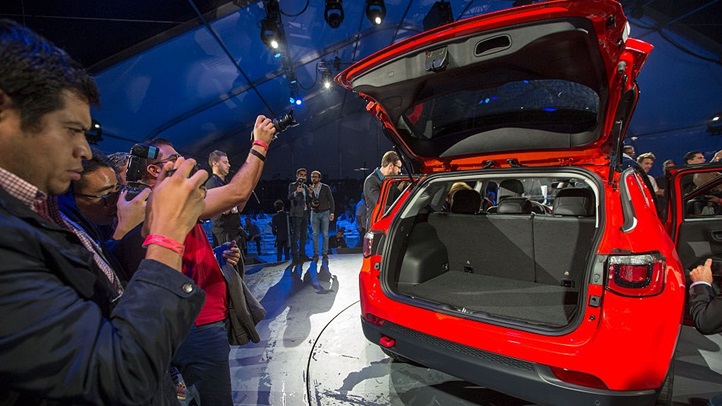 Los Angeles Auto Show: It's fitting that one of the planet's premier vehicle gatherings should be in a city that's synonymous with both cars and the world of tomorrow. "What's next" is very much the vibe around the Los Angeles Convention Center, which will absolutely teem with dream machines from Friday, Nov. 18 through Sunday, Nov. 27. Applause-big unveilings, test drives, and "GO, a showcase of cutting-edge mobility tech" will all play a part in the engine-powerful extravaganza.
11th Annual Great Los Angeles Walk: Hands down — or sneaker soles down, rather — this is one of the cheeriest, eatiest, make-friends-iest happenings around, and it lavishes some love on our stellar city, too. Walk from downtown to Santa Monica via Pico Boulevard while exploring restaurants and more. It's free, but bring cash for snacking and such. Saturday, Nov. 19
Snow! Los Angeles Debuts: Los Angeles can be a whimsical place, what with the movies and all, but we're going to guess that you never believed you'd go tubing near Dodger Stadium. That's about to become a reality at this seasonal play park, which includes "9 acres of stunning winter wonderland!" and a light show featuring glowing snowman. The snow is cold, on select dates, through Dec. 23.
The Scene
What to do, where to go and what to see
LA Zoo Lights Opens: It isn't often, in our day-to-day lives, that we encounter a "giant illuminated snake," but you can say you did see such a beastie should you call upon this glow-big, animal-sweet spectacular. The real residents are tucked up each night, but then oodles of LED bulbs get to glowing in all sorts of displays. Special happy hours on select nights, mind-growing talks, and more await at the Griffith Park destination through Jan. 8.
Knott's Merry Farm Opens: People often describe Santa's digs at the North Pole as icy and snowy, but here in California we sometimes like to see Mr. Claus in a rustic, Old-West-y setting. That's just where you'll find the elf should you visit the Buena Park theme park starting on Saturday, Nov. 19. Santa's Christmas Cabin is a centerpiece of the park's Ghost Town, but look for other seasonal details, too, through Jan. 8.
Copyright FREEL - NBC Local Media