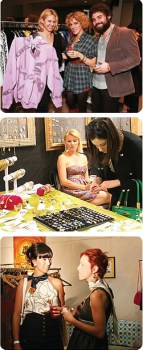 California Market Center
The Last Friday Sale at California Market Center is on Friday, June 25.
CALIFORNIA MARKET CENTER: Every time we drive by the massive California Market Center, we think of the Center's Last Friday of the Month sales, and how that should be a regular must-do for anyone looking for deals. And yet. The last Friday comes, we're paying bills, we're at work, we're running errands and we don't make it down. MAKE IT DOWN: The next sale is Friday, June 25. The public is welcome. Keep up with all the CMC haps on its blog.