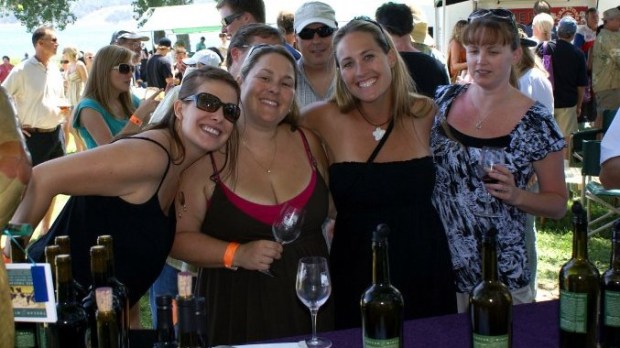 Ojai Wine Festival
2011 marks the 25th year for the Ojai Wine Festival.
YEAR 25: It's turning out to be a banner year for Ojai. The community's venerable vino party -- that would be the Ojai Wine Festival -- marks its quarter century anniversary, and the Libbey Bowl just got a brand-new-fancy-amazing redo. All in just about the span of a week. Oh, and the 65th outing for the Ojai Music Festival is set to begin. But, then again, every year is a banner year for Ojai, we imagine, in large part because it is Ojai, and that is bannery enough.
BEV 411: The Lake Casitas-close festival is happening on Sunday, June 12. About five dozen California winemakers, including Hug Cellars, Hitching Post Winery, and Ranchita Canyon, will be lining up the bottles and glasses, and just over a dozen brewers will do the same with their bottles and glasses. Local makers de cuisine will be cooking and local artisans will be artisaning and local musicians will be rocking away the day. A general ticket is $45, but price'll be $50 day of. Advance purchase is best.