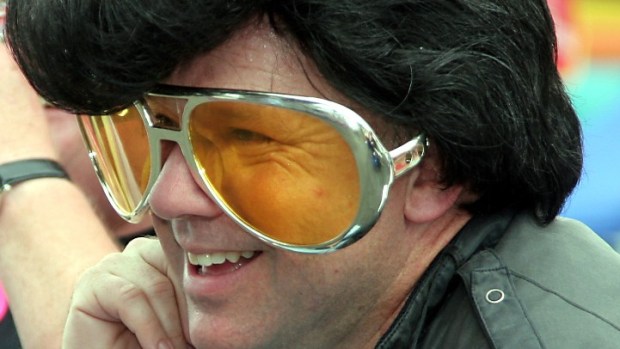 OC Marketplace
Elvis fans'll be out in the big sunglasses on Sunday, Aug. 26 at the OC Marketplace.
"KING"-SIZED: Southern California, given its many ties to Elvis Presley, boasts events throughout the year that pay tribute to the icon, his songs, his film career, and his tireless fans. But few events come bigger than the OC Marketplace's annual Elvis Festival, which will walk the whole hunka-hunka road on Sunday, Aug. 26 in Costa Mesa. How big is this? Well, here are three things to consider. One? The festival actually started weeks ahead of its Aug. 26 date, if you consider that the King, or someone looking very King-like, has been popping up in various Orange County venues and posing with the fans, all to raise awareness fest fervor. Two? There are not one, not two, but three stages at the festival ready for Elvis performers and impersonators. And three? Co-stars and friends of the King tend to put in cameos at the party; this year Darlene Tompkins, who starred in 1961's "Blue Hawaii" alongside the legend, will be at the fest, as well as Elvis pal Jimmy Velvet. (We want that name so much.)
ALSO THAT WEEKEND: If a full day of Elvisiana in Costa Mesa isn't enough for you, make for Palm Springs the day before (so Saturday, Aug. 25) for an Elvis tribute at the Honeymoon Hideaway. We can only assume there'll be a caravan between the two places on Saturday evening or Sunday morning, so our fellow, King-lovin' SoCalers can enjoy both days.