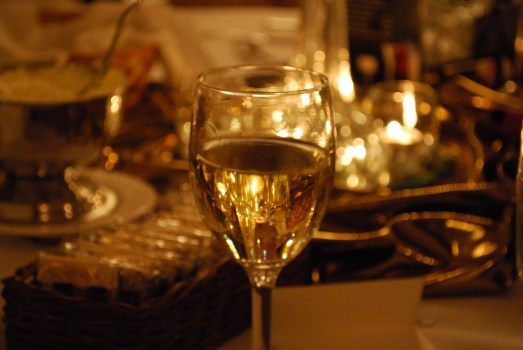 Wine
Winter is here and Calistoga is celebrating with a season-nice passport, and deals aplenty.
LET'S PAUSE... and breathe a deep, lung-filling breath and think about the word "relaxed," which is used to describe Calistoga's Winter in the Wineries program, a program currently marking its fifth season. It's not really a word we trot out often, or at all, from about Thanksgiving through New Year's Day, is it? Nope. And we're not buying it when people say they grabbed an hour to relax between the school pageant and the office party. That's not relaxing, in the true sense of the word. That's waiting for the next busy-busy, super-festive thing to begin. But come January one can utter the word "relaxed" and mean it. The holidays are many wonderful things, but they don't necessarily deliver the calmness that a January weekend with nothing on the horizon can bring. Which translates into more chillaxed recreating -- yep, we just typed "chillaxed" and nope, it wasn't our new year's resolution to never say words like "chillaxed" again, sorry -- and easier weekends away. If you are going for the easier weekend away, Calistoga's wine passport runs through Sunday, Feb. 9, which means deals and nice things for you, dear wine lover.
LIKE... meeting the winemakers at "14 heralded wineries" in the region, and participating in "14 tasting experiences." Price? Just seventy five bucks, which translates to... well, basically, fourteen goes into seventy five, carry the one, adding, subtracting, just over five dollars a tasting experience, should you do all fourteen. And, and, and? Restaurants and other businesses around the area offer passport-related discounts. Nice. Have you ever done a passport thing, only to find that a lot of the area wasn't on board with the wider deal-offering? You likely weren't too chillaxed about it, right? That's not the Calistoga way, and definitely not with Winter in the Wineries. Pick up that passport and get relaxed, in the new year, pronto.