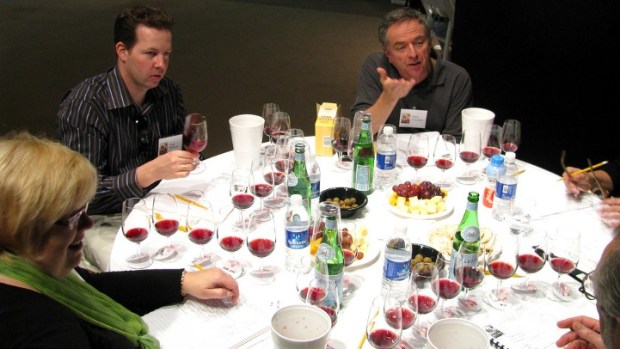 Fun Decanted
Sample the award-winning wines of the LA International Wine & Spirits Competition on Saturday, June 23 at the Fairplex.
WHERE'S THE PARTY? When you first walk through the gates at the Los Angeles County Fair in Pomona, a few thoughts can cross your mind. One: Where do I get roasted corn? Two: Once I finished the first ear of roasted corn, should I have the second one right away, or wait like 20 minutes? And three: Where's the fun at? Now "fun," of course, comes in many flavors, but for a certain adult set at the largest county fair in the nation, it is happening at the wine and beer tasting room. It doesn't matter what time of day or what day of the fair, there are happy women and men trying award-winning vinos and brews in that room. Are you one of those people? Then your fair fun can start before the Aug. 31, 2012 opening date. In fact it can begin on Saturday, June 23 at Fun Decanted, which is a Fairplex evening highlighting the winners of the LA International Wines & Spirits Competition.
IN THE GLASS: "Beer, Wine, & Olive Oil" will be part of the tasting; and, yep, food trucks like Auntie's Fry Bread and Kogi BBQ'll be on the grounds. A ticket is $50. Here's a recommendation, too: Sheraton Fairplex Hotel has a deal on for Fun Decanted attendees, so if you don't want to drive home, or you don't have a designated driver, consider a room for the night. And if you want to know about the competition's ties to the fair, check out this page. One takeaway? "(T)he Competition is the platform for the extensive wine education program available to nearly 1.5 million visitors at the annual LA County Fair." So think about that next time you're trying a new merlot during fairtime. Cheers!