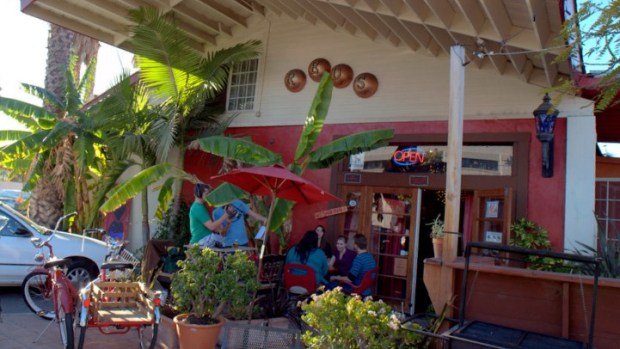 The Funk Zone
Santa Barbara's Funk Zone is filled with offbeat, arty finds.
SANTA BARBARA'S WEEK: We're not here to imply that some days and weeks and months belong to some cities more than others, but Santa Barbara has certainly had its limelighty moments over the summer of 2011. There was its annual Summer Solstice parade, which still remains one of the sparkliest struts on the West Coast (challengers take note: sparkle up). Then there was the royal, polo-focused visit from the Duke and Duchess of Cambridge. Next up? Old Spanish Days, which open on Wednesday, Aug. 4. Lots of out-of-towners will be heading up/day/over, and while the fiesta has plenty to keep one busy one should also make a chance to take in some other sights, if one has the chance.
LIKE... The city's fabled Funk Zone, which is art-nice as all get-out and a pleasant place to spend an afternoon. You can find out more about the Lower State Street-close shops and such at the Santa Barbara web site, or read how some urban adventurers walked it. If you can make it during Old Spanish Days, it is definitely worth a stop on your next return.