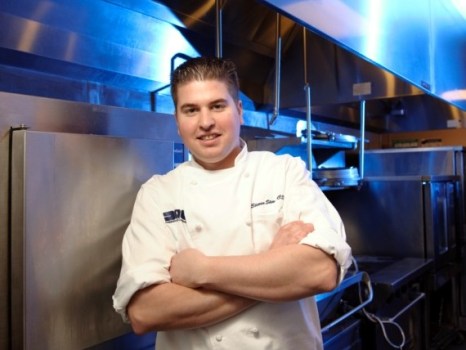 DNC
Chef Steven Sterritt has set up shop at the Wuksachi Lodge.
SEQUOIA SUPPERS: We'd been cheered about the expansion of the Sequoia Shuttle service -- the Visalia Times-Delta is reporting that in-park transport, usually a staple of the summer season, will be rolling over Presidents Day Weekend -- when we heard further word from the park, this one more meal-based. The Wuksachi Lodge has hired a new Executive Chef who intends to put the focus on buying local ingredients and the flavors of "High Sierra Cuisine."
HIGH SIERRA TASTES: While several parts of the Golden State have distinctive grubs, we're not as familiar with some of the flavors of that giant mountain range that cuts a striking swath down the center. Looking forward to a park visit and seeing what chef Steven Sterritt is cooking up at the lodge. We should also mention the chef has done some Vegas time, at a few of the big hotels like Caesars, and we like the idea of a national park stay meeting the Strip. High nature meets high wattage, at least cuisine-wise.