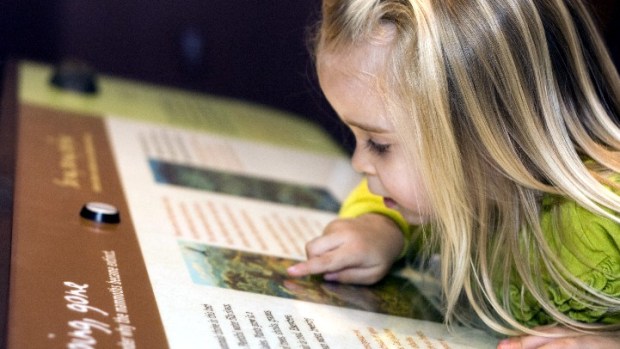 Kids Free in October
Children get into three dozen San Diego cultural institutions, for free, during the month of October.
SAN DIEGO CULTURE: Most deals that have to do with cultural outings and ways to spend a short weekend away elicit a genial shrug and an acknowledgment that, yep, that's not too bad of a deal. Then there's the Kids Free in October deal, which merits much more than a genial shrug. It is a truly great deal, it lasts for an entire month (and a month with thirty one days to boot), it saves families some notable cash and, best of all, it introduces children to a host of paintings and science exhibits and aviation concepts and all sorts of things that they probably are or will be soon learning about. And where is it? Why San Diego, of course -- the bold header at the start of this paragraph was the giveaway -- and it does indeed kick off on Monday, Oct. 1.
TWENTY ONE INSTITUTIONS: There are fourteen participating places in and around Balboa alone that are in the swing of things. Meaning? If you're doing a family trip to the area, you can spend a full day around the park and spend a lot less dough. The museums include San Diego Children's Discovery Museum, San Diego Air & Space Museum, as well as places beyond the park, like the USS Midway Museum and Gaslamp Museum at the William H. Davis House. There are a few things to know -- such as kids must be 12 and under, and they do need to be with a paying adult, and there's a limit of two young'uns per paid adult -- but the fine print is not lengthy. It is, in short, just a nice way for parents to take the kids to see a bunch of San Diego cultural institutions and not spend a ton.