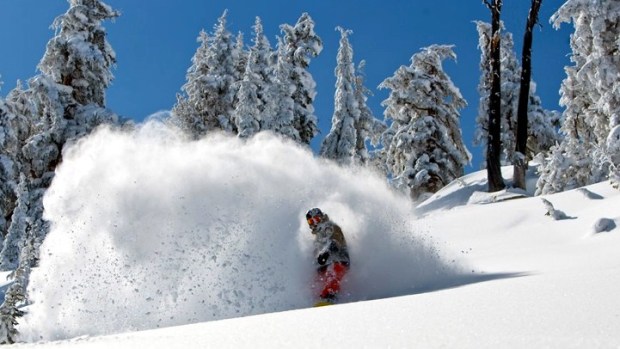 Mammoth
Mammoth Mountain makes a "snow guarantee" with skiers for the 2012-2013 season.
COOL, COME QUICKLY: Temperatures continue to top out at certain points around the state -- can't all of those thermometers see it is mid-September, a time of plaid back-to-school outfits and falling crimson leaves? -- which makes us turn our sweaty-faced brow to winter. It is coming, we know, and sooner than we really can believe; Nov. 8 is opening day on Mammoth Mountain, which, if you pretend, is only just a month and a half away, plus another half month. And when we heard that one of the state's biggest ski destinations had a guarantee-the-snow deal, we unhanded our sunblock and read about it immediately, if only to chill down for a few minutes. But we did more than that; we returned to talk about it, because it is pretty intriguing.
EARLY SNOW BOOKING GUARANTEE: The Mammoth guarantee works like this: Book before Opening Day or Nov. 8, which is the planned Opening Day at this point (you'll need to keep tabs on the site to see when the date actually falls). And if the base depth hasn't met the appropriate level by the date of your visit -- there's a chart, ohhh yeahhh -- then you can change your reservation, no problemo. There's also a hundred buck gift card in the works, but you'll want to read the fine print and all. In short? Mammoth says book now, and we'll help you on the snow end, and if we don't, we'll help you replan. We love planning winter jaunts when the weather is particularly roasty, so thanks, Mammoth! See you among the snowflakes.