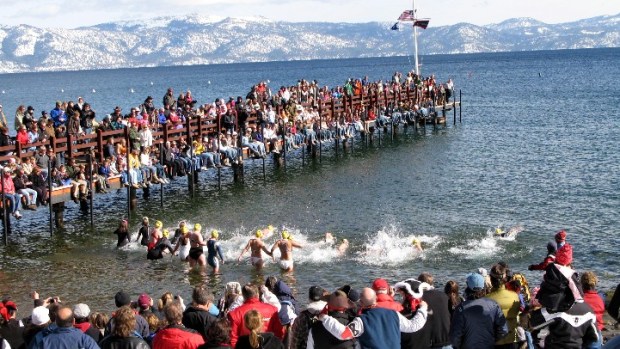 Snow Fest
North Lake Tahoe Snowfest takes the plunge from March 2-11, 2012.
WINTER, WHEREFORE ART THOU? It's been a downright mild winter in many corners of the Golden State. Shorts in January are often a California staple, but for three weeks running? Yep, the winter of 2011-2012 will go on record, and at the top of the record will be a giant sun in sunglasses to signify just how warm it kept. Illustrating it was a recent post from the Sonoma County Visitors Bureau; the bureau posted a flower photo on its Facebook wall with the semi-sighful "Signs of spring after a winter that never was..." But. Snow lovers. Aficionados of everything icy. There is still a chance to get your brrr on. There is still a moment for you, this season, to don a scarf and throw a snowball. That moment starts on March 2, in North Lake Tahoe, when the annual Snowfest activities kick off.
WHAT'S HAPPENING: Parties, parades, bartender and Bloody Mary competitions, fireworks, and various to-dos at various resorts. And the big Polar Bear Swim, of course. We don't care how mild a winter it has been; it takes bravado to run into the lake, in your skivvies, in early March. As we type this, March 2 is still a ways off, so there's no way of firmly predicting whether a giant dump of cold white is headed for Tahoe. But fingers crossed, right? It has been warm, but winter is not over yet. North Lake Tahoe Snowfest gets shivery from March 2-11.