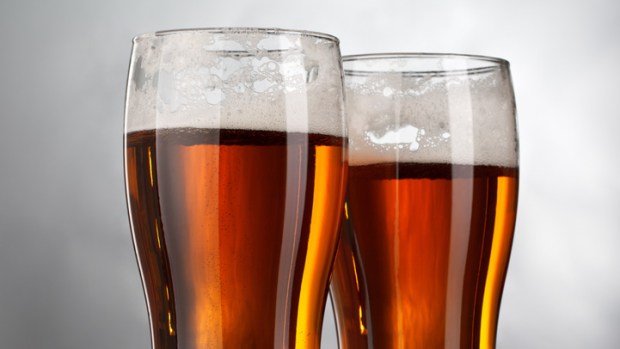 Shutterstock
The OC Festival of Ales heads for downtown Anaheim on Saturday, Sept. 22.
ANAHEIM ALES: There are beer runs, in the traditional sense -- "hey, Bob, walk down to the corner for a six-pack and be back here in time for kick-off" -- and then there is the far less common Beer Run, which involves actual running, followed by beer drinking. One is just ahead, in Orange County, and not only will the 5K include "special on-course activities" (we're picturing a guy in a giant beer can outfit handing out orange slices) but there's the standard 5K pancake breakfast, too. Make that a pancake breakfast involving beer batter. But if running is not your thing, and you prefer the traditional beer run, do not fret; the 5K is part of the Orange County Festival of Ales, happening in downtown Anaheim on Saturday, Sept. 22.
FESTIVAL OF ALES: That right there is a rather highbrow name for a foam party, but we'll go with it; when autumn arrives, as it will on Sept. 22, we're more geared toward trucking out the word "ale" and its cousin "cider." A hundred beers'll be on offer, as well as "VIP food pairings"; entertainment will round out the day. Local brewhouses like Old Orange Brewing Company, Fullerton's Bootleggers Brewery, and Hangar 24 out of Redlands'll be pouring. A general pass, which nets you ten beer tastes, is $40, but there are various entries to choose from.