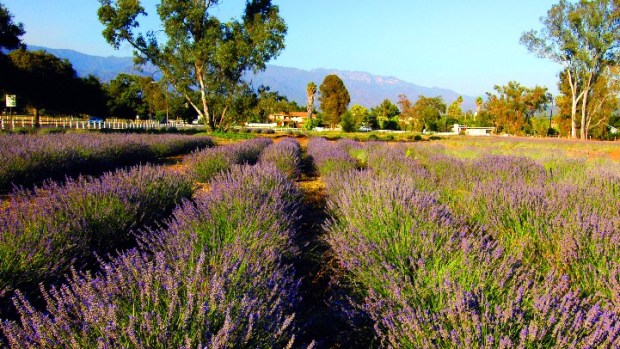 Michael McFadden
The Ojai Lavender Festival is on June 25, 2011.
LAV LOVER: Buffs of a particular purple-budded herb are powerless not to handle it when they pass a bunch in the store or growing in a neighbor's front yard. Sometimes we feel badly for other nice-smelling plants and herbs, as if there might be some sort of competition. But lavender just wins every time, in the "must smell that plant now" contest. Ojaians live adjacent to a lot of lavenderage -- lucky -- and they celebrate the food-and-sachet staple each summer with its own festival.
2011 DETAILS: This year's Ojai Valley Lavender Festival is on Sunday, June 25. There will be a session discussing "Lavender Lore," as well as couple of demos and talks devoted to the culinary uses of the herb. All the to-dos are going down, or springing up rather, at Libbey Park, as well as the Lavender Inn. You're wearing purple, we hope? At least a little bit? Bet that'll be a sartorial theme for the day. And if you want to take something that smells sweet home, make time to visit the oil and soapy booths around the grounds. Live lavender will be for sale, too.