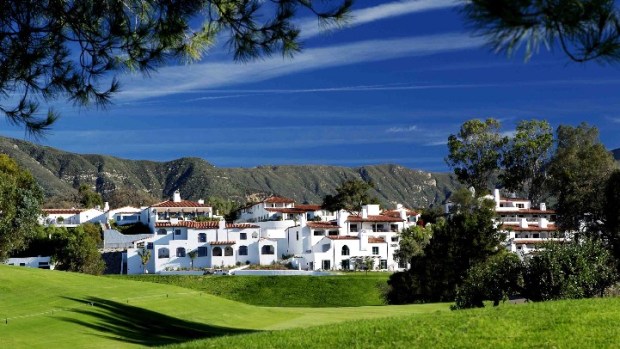 Ojai Valley Inn and Spa
The Ojai Valley Inn and Spa is all about the December chill-out.
DECEMBER CALM: There seems to be a whole cottage industry based around the fact that December has to be stressful. Like, it is some rule or law that we have to run about, with 27 different things on our mind, and never the time to get all of those things done. We know this is bunk. We know we can do something about this. We can stay calm and peaceful and, if we feel like treating ourselves, and getting some golf or cooking classes in, we can make for the Ojai Valley Inn and Spa. The regal resort has declared this particular holiday stretch "The Serenity Season," and there are several take-it-easy to-dos sprinkled liberally throughout.
LIKE...The aforementioned golf. There are several weekday golf clinics during the month, as well as a "Quick Fix Tennis Clinic." People in other parts of the cold country love to hear when their relatives are playing tennis in California in December. You'll have to send them a ton of pictures. Then there are art tours and the wine tastings and the cooking classes with Inn chefs. Relaxing, yes? No running around while clutching a list. You'll clutch a club, or a racquet, or a spatula, and you'll not stress over whether this holiday will be perfect or not. Because taking it easy? Makes a holiday happier. Period. Get the full run-down on the Serenity Season on the Inn's site. It's a pdf, note. You'll also want to note the special, tied-to-a-single date events, too. There are quite a few.