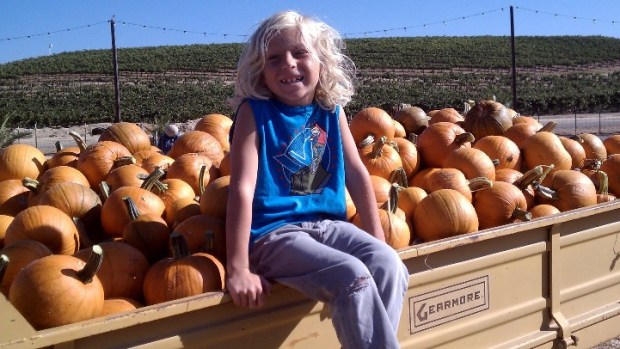 Peltzer Farms
The Peltzer Farms Pumpkin Patch opens on Saturday, Sept. 24.
GOODLY GOURD: There are some who think about their pumpkin-based needs around the time that there's a run on miniature chocolate bars at the grocery store. (So, around 10:46 a.m. on Halloween.) Then there are those who love to decorate with the round, orange-y symbols of autumn long before the witching day arrives. We're among those, and many are, but even if you're not given to lining up the gourds on the front porch you can still play in a patch on a fall afternoon. One of life's sweet pleasures, right? Commercials and ads tell us so (and frankly, they're correct). Peltzer Farms will debut its patch on Saturday, Sept. 24 and keep the gourdly goodness going straight through Oct. 31.
PELTZER HAPS: The Temecula-based farm will have lots more going beyond the patch. Pig races? Oh yeah. Railroad rides for young conductors? Yep. Tractors. Oh, right on! And a corn maze. Do you walk right or walk left? We never remember (and we always get lost). Basically the farm boasts all the sweetness of a true country patch. And while we love our city-nice pumpkin lots -- they make for a rustic respite in the middle of all the urban everything -- a day spent in corn, near tractors and pigs, in the fall, is a pleasure.