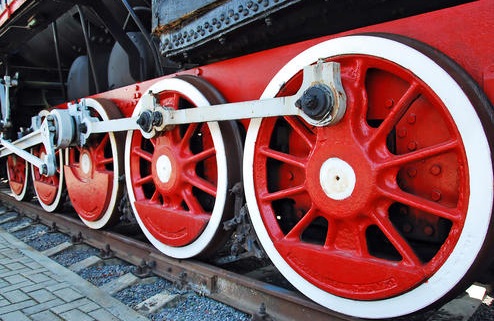 Shutterstock
Train Days chugga-chugga into Redlands on Saturday, Jan. 18 and Sunday, Jan. 19.
LOCOMOTIVE MAVENS: We'd never be as foolish as to pit one fandom against another, because all enthusiasts bring a certain amount of heat to what they're truly passionate about. But train people? Can we be honest here? They're some serious business, and you know what we mean. If you have a trainist in your life, you know where to find them on a Saturday afternoon at 1:19: Either standing next to a model railroad city, adjusting a small track, or out on a historic train, enjoying the day. It's a true-blue lifelong passion, with regular practitioners, is what we're saying, so it finding special events surrounding the rails isn't even really a necessary thing, because fans are already out there, every weekend, fanning. But when a big special event does pull into the station and blows its whistle, well, hoo boy. It's major, for those mavens, and one of the majorest in all the land -- the land here being Southern California -- is the Train Days to-do in Redlands.
DATES AND DETAILS: The wintertime gathering toot-toots at the San Bernardino County Museum on Saturday, Jan. 18 and Sunday, Jan. 19. Nope, this isn't an either-or thing, if you're wondering if model trains or train trains are the focus. Both will have a presence, for real. Modular train set-ups will get the lion's share -- or, urm, the conductor's share -- of the event's attention, but "real train artifacts" shall be on display as well. And if one of your resolutions was to pursue this hobby more ardently, Train Days is an excellent first stop, given that there is a store selling all sorts of trainsy bits and bobs. Cost to get in? Ten bucks. Local clubs in the house? Many. Sheer locomotive pastime pleasure? We'll leave that to you to measure, but, seriously train people: You bring it, in the passion pursuits world. All other fandoms probably need to step it up, a little.