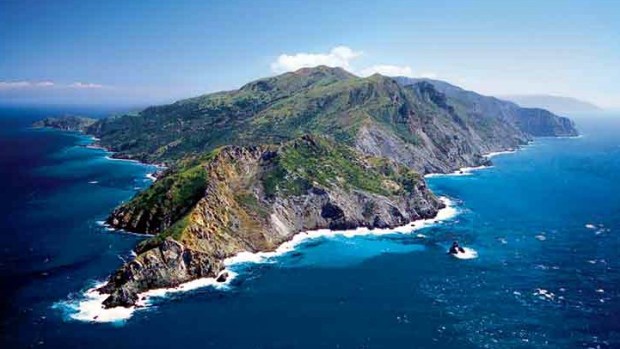 Catalina Island Chamber of Commerce
The Catalina Island Conservancy Marathon is on Saturday, March 10.
BIG HILL TIME: There are those athletes who are perfectly content with taking on the flat track. Around and around they go as they fall into that zoned-out bliss of the runner's trance. And while a flat track has its pleasures and allure, the thought of taking on some rather challenging terrain that happens to be up against some commanding Pacific views offers its own sort of zoned-out bliss (and plenty of huffing and puffing). If you're more a latter type of road-pounder, than you just might be signed up for the Catalina Island Conservancy Marathon. It takes to the roads -- and those famous island hills -- on Saturday, March 10.
WHAT TO EXPECT: The course doesn't merely wend its way around Avalon, as one might guess; it truly roams all over the chunk of ocean-surrounded land (with visits to both Avalon and Two Harbors). One look at the map tells you three things: There will be a good deal of up and down, you'll get some sweeping ocean views (likely on the "up" parts), and you will likely eye some wildlife, including those famous island bison. It'll be a huff-and-puff, no doubt, but that's part of the thrill. Few marathon courses in the state -- and anywhere -- can deliver so much variety and elevation. And so many ocean breezes.