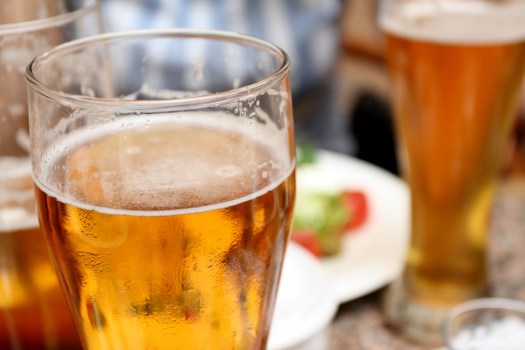 Beer
Santa Ynez Valley is offering a beer trail map for its Craft Beer Week. It's on May 12-20, 2012.
THEY HAVE IT RIGHT: What's in the water around Santa Ynez Valley? Well, perhaps the better question is what's in the wine. The famous vineyard-laden area knows three things. One? That a lot of its destinations are rather spread out, meaning any tools a visitor can use to get to those destinations come in handy. Two? It knows that it does food and beverages very well, and those two things are certainly one of its strong points. And three? It loves the maps. If you've ever used the treats trail maps offered in Solvang, you know you'll be led to the best in pastry-eating. Now there's a fresh map to lead lovers of all things fancy and foamy to the best beers around the valley during Craft Beer Week.
BREWS, TOO: Craft Beer Week in Santa Ynez Valley? Yep. It is, indeed, an area known for its pinots and cabernets, but handcrafted brewskies are plentiful, too. Stops during the week including Figueroa Mountain Brewing in Buellton, the Wandering Dog Wine Bar in Solvang, and Valley Brewers, which is located in the Danish-cute burg as well. There are two other towns on the map: Santa Ynez and Los Olivos. Print it out or keep it on your phone, find a friend to designate drive, and take in wine country after a day of beer tasting. And maybe, just maybe, start thinking of the area as wine *and* beer country.