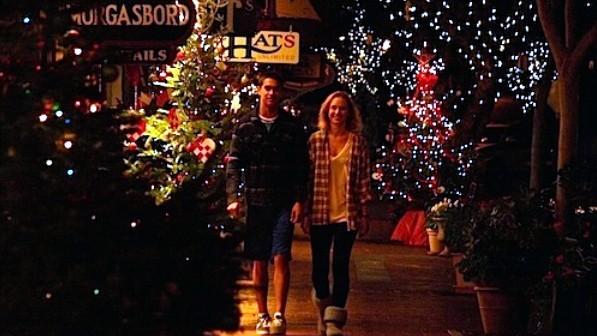 Solvang Holiday Wine About
Tickets are on sale for the Solvang Holiday Wine About. Things get strolling on Saturday, Dec. 1 and Sunday, Dec. 2.
GLASS OF CHEER: A town has to be happy to be known for something nice. It might be the town with the prettiest beach in the state or the village that lays claim to Bigfoot or the place where gold was discovered. (California has all three, of course, but we'll skip getting controversial on the first two and answer the third, which is definitive: It's Coloma.) And then there's Solvang. It's a sweet burg that is known throughout much of the year for its excellent wine tasting rooms, which happen to serve wines grown in the Santa Ynez region. But come December, the Santa Barbara-close destination has to switch hats. It trades in its wine lover's cap for its Santa wear, because Solvang just happens to be the undisputed capital of all things Christmassy in the Golden State. Of course, the city doesn't close shop on its wine for the month of December; it just adds in the seasonal spirit, especially during the Solvang Holiday Wine About.
TICKETS ON SALE: The Wine About happens over two days, Saturday, Dec. 2 and Sunday, Dec. 3. The tree lighting ceremony will still be a few days out -- that's scheduled for Friday, Dec. 7 -- but bet a bit of yuletide'll be popping up here and there (the village's Julefest officially kicks off on Dec. 2). A two-day pass to the Wine About is forty bucks. It's a definite recommend if you like both vino and the holidays, and you like to see a town that's known for two major things combine them well.