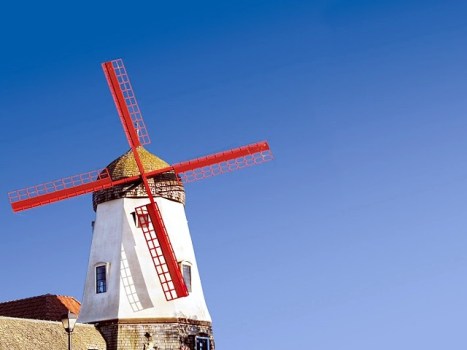 Solvang
Danish Days are a celebratory time in a celebratory town. Want to join the long-running festivities? Make for Solvang from Friday, Sept. 20 through Sunday, Sept. 22.
BEAT OF ITS OWN DRUMMER: There are a few California towns that are a little reminiscent of other California towns, either in feel, look, architecture, industry, food, or general vibe. This is no diss -- there's something to like everywhere, but the occasional place has a lot in common with the city just up the road. Then there's Solvang, which is pretty much in its own Solvangian stratosphere, in terms of all-out unique-o-sity. You don't even need to see the first windmill or spy the first gabled building or taste your first traditional pastry to know where you are: Solvang's Solvangness is huge. And never is it more on display, or full of local pride and heritage, than during Danish Days. Yes, Julefest at Christmas time is indeed sparkly, and its other cultural festivals rank. But Danish Days is the town's hallmark celebration for a reason: dancing, eating, history, merriment, tours, costumes, and all of the other civic tropes that give the town its distinctive spirit are on happy display.
AND THAT DISPLAY REIGNS... from Friday, Sept. 20 through Sunday, Sept. 22, meaning you'll be in the Santa Ynez Valley right at the start of fall -- another pretty bonus. And in the town of Solvang itself? Danish Days gets going with a Torchlight Parade on Friday night. Things continue to roll with an aebleskiver-eating contest, a parade, live tunes, more aebleskivers, a dance, kids' activities and a children's parade, and all of the other hallmarks that the 77-year-old town-wide party has collected along the way. It's a biggin' that began with a big purpose at heart: "to remind Solvang residents of their ties with the 'Old Country.'" In a day when many say people are far from their past and familial traditions, it is sweet to see Danish Days don its clogs and country-proud wear, year after year, and live it up a little.