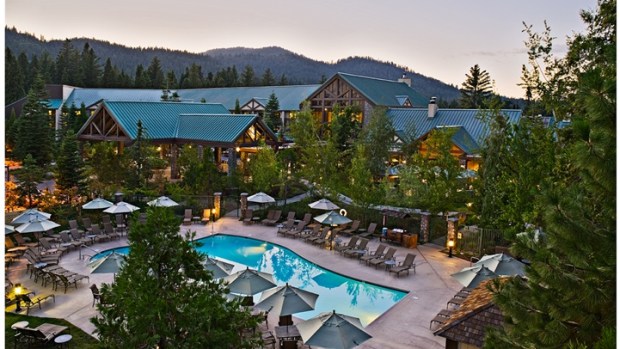 Tenaya Lodge
Tenaya Lodge is moving from its popular wintertime activities to summertime adventures. Several packages are available, including one marking the 150th anniversary of the signing of the Yosemite Grant Act.
IF THERE WERE... a Facebook or social media reminder for Yosemite's birthday, well, it would contain a whole lot of numbers. The park is older than you and me and everyone, but there's no "eons" category when it comes to sending an online birthday card. In short, it is a timeless place, formed by winds and glaciers and time and, much later, the people who vowed to protect its natural magnificence. That's where the Yosemite Grant Act comes in. President Abraham Lincoln signed that important document, a document which put protections into place for the area we now know as Yosemite National Park (and, yes, the grant act came before Yellowstone becoming the first official national park in 1872). So when we say it is Yosemite's 150th, it is an age that refers back to that important signing, and all of the good it eventually brought to one of the planet's, and probably the wider universe's, most beautiful places. (We'll just assume on that last one, correctly.) Quite a few places in the Yosemite area have been marking the grant's sesquicentennial, including regal Tenaya Lodge, which sits just outside the southerly entrance to the park.
HISTORY IN A PACKAGE: The lodge has a stay-over package deal on, one that's running through July 1. Yep, there's a room for one night, and breakfast for two, and a seven-day pass for the park. You may think, "gosh, seven days!" but, trust: You can only inhale a fraction of the fabulousness that is Yosemite in that time, so a week is too, too easy to fill up. And, the 150th anniversary part? You'll go home with a copy of "Inspiring Generations: 150 Years, 150 Stories in Yosemite." Indeed, it'll be hard not to plunk down in your room or the lobby and pore over that one. But get out you must, to savor the outdoors and enjoy the park with your pass. After all, growing that love for Yosemite, and then instilling it in others, is how we ensure the epically epic space will be enjoyed and protected for another 150 years, and another, and another...