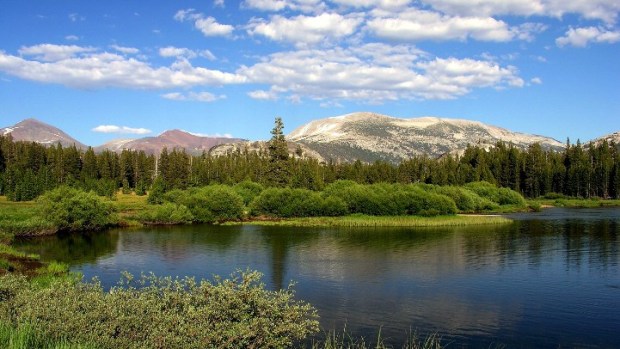 Kenny Karst
A warm weather look at Tuolumne Meadows, not far from Tioga Road. Tioga Road is set to reopen on Monday, May 7.
SIERRA SUMMER AHEAD: While we flatlanders -- which, really, is a relative term in most of California -- dabble in springtime shorts and the occasional tank top, the Sierra Nevada have a way of, how shall we put it? Staying a might snowy well beyond what is necessary. But clouds won't be quibbled with and we humans don't control weather (and thank goodness), so we must work with what it gives us. And what it often gives us is icy road conditions for much of the winter and spring, at least along the famous Tioga Road in Yosemite. So challenging are these conditions that the road is closed for a good chunk of the year, making its yearly reopen in the springtime something of a celebration. And, lo and behold and hip and hooray, Tioga's got its open date, and she's an early one.
AND THAT IS... Monday, May 7 at noon. That may seem halfway into the spring season but remember last year? It was well into June before the famous thoroughfare was ready for traffic. Sierra lovers are happy, judging by Yosemite's Facebook page, and that just means all of us can get to the Tuolumne Meadows, and one of the prettiest spots on earth, that much earlier. Hip and hooray to that.