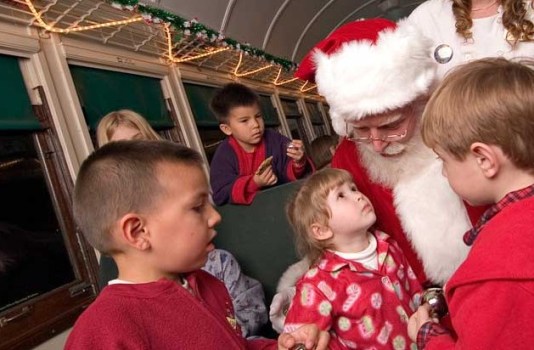 Xanterra Parks & Resorts
You can book your 2010 Polar Express trip now.
HOLIDAY TRADITION: More and more, we're seeing various Christmastime and New Year's Eve events open for bookings in the summertime. Yes, Alizé at the Top of the Palms in Vegas is already talking 2011. It makes sense for the bigger to-dos, like the Polar Express train that's located not far from the Grand Canyon in Williams, AZ. This train is also taking calls for the ho-ho-iest season.
SNOW SIGHTINGS? We have our own fine train in Southern California -- we're thinking of the movie-famous Fillmore & Western -- but when you're near the Grand Canyon in December, the cold fluffy white stuff is a real possibility. Also a real possibility: Santa. Also a real possibility: prime nights selling out. We're thinking of Christmas Eve. Adults are $29 on most of the Polar Express trains, kids are $19, but prices go up for Dec. 24.