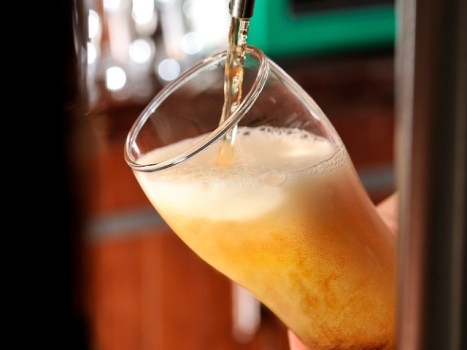 Shutterstock
Beer buffs make for Chico on Monday, Nov. 15.
THREE DECADES OF BREW: If you're a famous California brewery, and you're marking a milestone birthday, how do you celebrate? Well. You open up one of the warehouses. You line up a lot of the foams you have fashioned over the decades -- Hopsichord and 2010 Bigfoot and the oh-so-autumnal Tumbler -- and you cook up a lot of food, too. Will the tri trip be rubbed in a Pale Ale barbecue sauce? Of course. And then you tell everyone about it.
THE DATE: Monday, Nov. 15. The party's in Chico, but if you're a suds person, you know that. There are other to-knows, like where to get your tickets online and hours and the bands and the rest of that tasty looking menu (bread to salad to polenta, in addition to the tri tip). You'll want to get that $30 ticket in advance, of course, if you really do plan on making the trip up. If you're still thinking about the party being on a Monday, consider that Nov. 15 is the exact anniversary of the brew company. Like the perfect beer recipe, honoring an anniversary is sometimes an exact science.