worth the drive
Watch the Perseids at Glacier Point
A spectacular showing is due in August, and Tenaya Lodge has a fun field trip lined up.
Tuesday, Jul 22, 2014 • Updated 2:51 PM PDT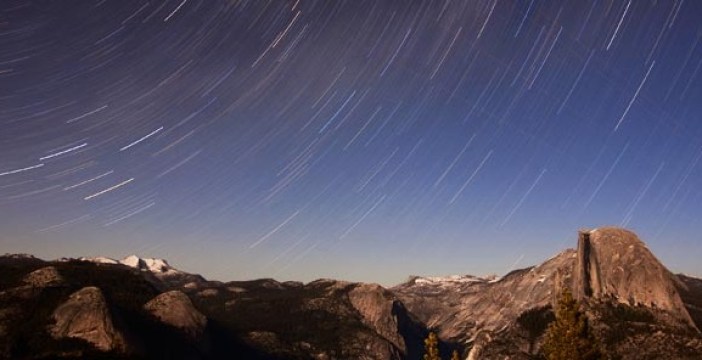 Tenaya Lodge
Retreat to Tenaya Lodge near Yosemite National Park's south gate and make for Glacier Point for the Perseid Meteor Shower on Aug. 12.
METEOR SHOWER WOW: When a nighttime sky show comes along, there's much discussion among cosmos mavens as to the optimal place to watch it. At an observatory? Near the ocean? Far, far away from any major artificial light sources? While we can all agree, pretty much, on that final situation, landing on the ideal spot from where one may admire light streaks in the bowl above us can be a challenge. But what if something on earth, a terrestrial object, helped to form part of a spectacular frame for the sky? That's exactly what the granite mammoths of Yosemite National Park do. Ponder watching the Perseid Meteor Shower, which is due on Tuesday, Aug. 12, from practically anywhere. Now picture watching it from Glacier Point, with Half Dome giving your eye a rather epic resting place when your face is not turned toward the heavens. It's hard to top that setting for a sky show, given that Half Dome is one of the most recognizable hunks of rock on this planet or maybe any other. ("Hunks of rock" said with total love, of course.) Tempted by this rare opportunity? Then make your reservation at...
TENAYA LODGE: The grand property, which sits just south of the Yosemite gate, has a special on just for lovers of meteors and granite domes and mythical settings: Book a room at the hotel, for starters. Then, for an additional $99, you can secure a spot on the drive to Glacier Point. A night sky map, a Tenaya Blanket, and a glow stick -- oh yeah, scoring big time -- are part of your field trip package. "(E)xpert astronomy guides" will join, meaning it won't simply be about appreciating the Perseids but learning about them as well. Perhaps most fun of all? You meet at 8:30 p.m. for the jaunt into the park. Really, how many field trips of your youth began at 8:30? It's a rare treat. And we take that back: Most fun of all has to be seeing Half Dome and the other features of Yosemite framing the bottom part of the sky during a cosmic event.
Copyright NBC Owned Television Stations