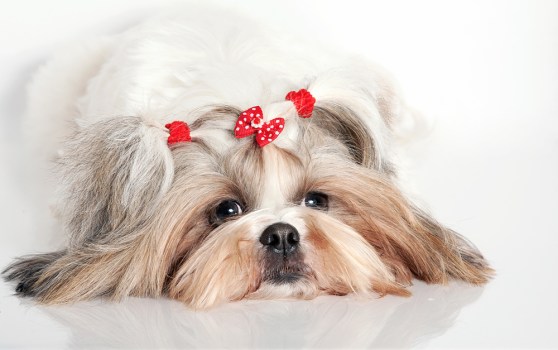 Shutterstock
The Southern California Pet Expo woofs it up at the Long Beach Arena on Saturday, Feb. 2.
ANIMAL HOURS: It's just about this time that pet mavens turn their attentions to large-scale animal events. Oh, those happen throughout the calendar, of course, but with the Westminster Dog Show in New York each February, and the mega mondo America's Family Pet Expo in Orange County in April, the schedule of large-scale hound-and-cat happenings takes off. And, true, Westminster is a venerable dog show and the Pet Expo is a more casual affair, but they both point to a single fact: Our love of our pets only grows. Studies show we spend more on them at the holidays and travel with them more often and spoil them at home, too. With that in mind, and if thoughts of watching Westminster have you geared up and in petly frame of mind, we point you in the direction of Long Beach Arena, where the Southern California Pet Expo woofs-meows-hisses it up on Saturday, Feb. 2.
ON THE SCHEDULE: Yep, "Dog Karaoke" is one of the events, as is a pup-oriented costume contest, but there are not-too-pricey vaccinations and micro-chipping options, too, to round out the silly-serious aspects of the day (both silly and serious are needed, in our book). As with all mega pet expos, there shall be celebrity sightings, and this one will include a hello from Shorty Rossi of "Pit Boss" on Animal Planet. Demos, pet food companies, expert talks, and other four-footed to-dos will round out the free day. Oh, did we say free? We did. There's no admission to get into the Southern California Pet Expo, so give a woof-woof to that.