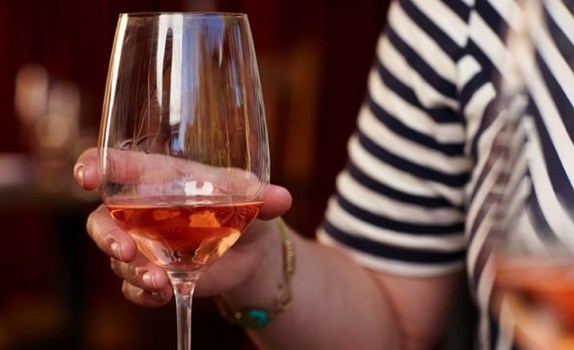 Paso Wine
Gotta have your zin? Make for Paso in March.
ZIPPY TO THE MAX: A lot of wines tend to get general descriptive words applied to their flavor, character, and forward-taste, again and again. "Light" is trotted out quite often, and works. "Full-bodied" is pretty good, too, though the speaker should qualify it with what makes it particularly full. And "delicious"? That's one every wine maker wants to hear. But zinfandel tends to, if not own certain terms, then be paired with them, time after time. "Zippy" is one, as is its cousin "zingy." Both work, right, zin fans? The red grape varietal doesn't lean toward the shy side of the sip scale. "Jammy" and "fruity" are two more that fit for the fruit-luscious libation. "Big," too, is very zin, though it might be too broad for a single type of wine to covet as its own. The short of it is this: Zinfandel is much beloved by the oenophile that likes a lot of pop in their purchase, and those pop-seeking people'll be making for Paso Robles, over the middle weekend of March, to discuss and savor all things zinfandel.
AND... other "wild wines." It's a three-day partay devoted to the extroverts of winedom, those tastes that refuse to lay low lest they bump up against, or even delightfully overpower, the food they're paired with. Tours of regional wineries'll go on throughout the weekend, alongside some special events (like a Spaghetti Western Night at August Ridge Vineyards. And Brochelle Vineyards? They're doing Zinfandel gelato on the final day. Hoo, that sounds zippy and zingy and jammy and fruity, all at once. The dates? Friday, March 14 through Sunday, March 16. The number of wineries zin-ing it up (as well as wine- and cheese-ing it up in general)? Oh, just 120. Yeah, zin lovers. We said things are "big" with this wine and we weren't pulling your vine.