Day Care Center Staffer Accused of Sexual Assault
The staff member was arrested Tuesday as he left the Corona day care center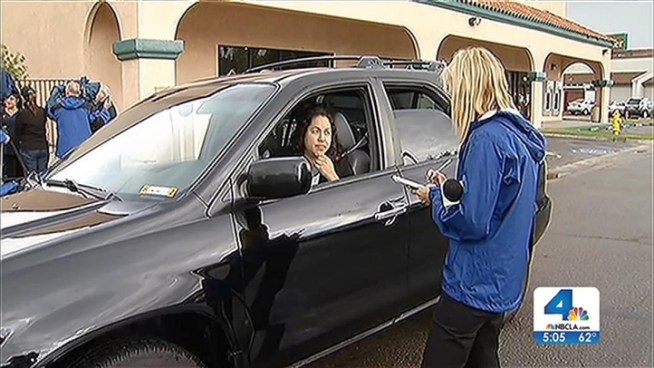 Angie Crouch
Miguel Flores, the driver for a daycare center in Corona, was arrested on Tuesday for committing lewd acts with two young girls under the age of 12. Flores is married to the owner of the Bixby Oaks Children Center and is currently barred from all daycare centers in California. Angie Crouch reports from Corona for NBC4 News at 5 p.m. on Oct. 9, 2013.
A staff member at a Corona day care center where about 80 children are registered is accused of sexual assaults involving at least two children under the age of 14.
The allegations involve two girls, ages 11 and 8, at Bixby Oaks day care center in the 1400 block of Rimpau Avenue in Corona, about 30 miles east of Anaheim.
Miguel Flores, 26, of Corona, was arrested Tuesday as he left the center, according to the Corona Police Department. He was leaving to transport children from nearby schools to the day care center.
Investigators interviewed both accusers, who provided "specific information" about the suspect, according to police. Flores was booked at Robert Presley Detention Center on suspicion of kidnapping with the intent of sexual assault on a minor under the age of 14 years old.
It was not immediately clear whether there are more victims or how long Flores was a member of the center's staff.
Call 951-817-5789 with information about the case.
More Southern California Stories: