Crystal Cathedral Holds Last Service Before Relocating
After being sold to the Roman Catholic Diocese of Orange, Crystal Cathedral will be renamed to Christ Cathedral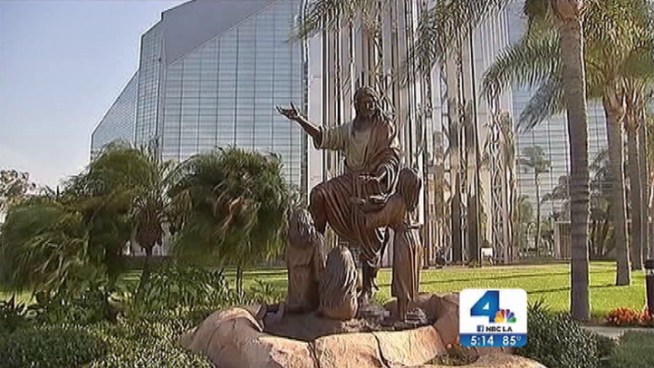 KNBC-TV
It's the end of an era at the Crystal Cathedral. Parishioners packed the landmark Garden Grove church for the Crystal Cathedral Ministries' last service there before the Catholic Diocese of Orange takes over the property. Ted Chen reports for the NBC4 News at 5 p.m. on Sunday, June 30, 2013.
The Crystal Cathedral, which sold its campus to the Roman Catholic Diocese of Orange in 2011 due to financial troubles, held its final service on Sunday before swapping facilities with a nearby Catholic sanctuary.
Famous for its "Hour of Power" program, Crystal Cathedral's parishoners will move a mile away to Shepherd's Grove while the incoming Catholic group, St. Callistus' congregation, will rebrand the iconic megachurch as Christ Cathedral.
President and CEO of Crystal Cathedral Ministries, John Charles, said that he and the other members of the church will always have a strong connection to the building, no matter what it's named.
"We're more than a building," he said. "This is an iconic building and we'll always be recognized as Crystal Cathedral. It may become the Christ Cathedral, but around the world, it will always be the Crystal Cathedral."