Man Dragged 75 Feet, Killed in Compton Hit-and-Run Crash
The victim was crossing Alameda and Oaks streets when he was struck.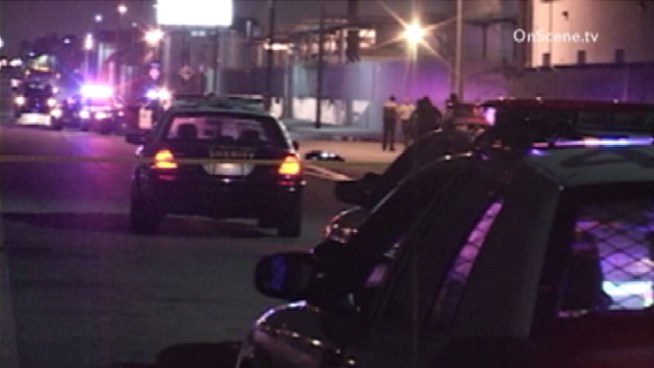 onscene.tv
Sheriff's deputies investigate a fatal hit-and-run crash in Compton on Tuesday, July 2, 2013.
A 65-year-old man died after being dragged 75 feet in a hit-and-run crash in Compton on Tuesday night, authorities said.
The man was struck as he crossed the road about 8:45 p.m. at the intersection of Alameda and Oaks streets, Los Angeles County Sheriff's Department investigators said.
The driver sped away in what witnesses described as a white sedan, possibly a Pontiac or Chevrolet.
Paramedics pronounced the victim dead at the scene. His identity was withheld until his family was notified.
More Southern California Stories: