San Juan Capistrano Residents Win Lawsuit Against City Over Water Rates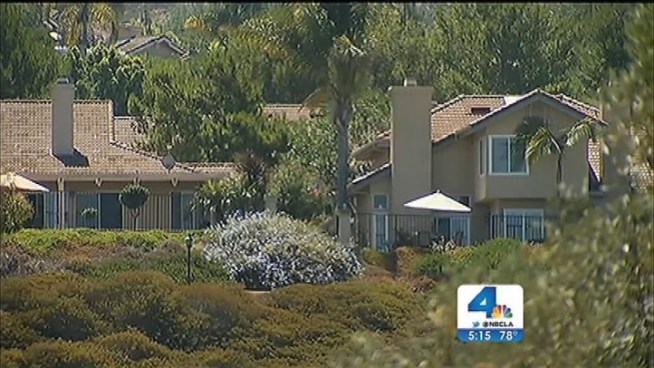 Vikki Vargas
A judge has ruled that the way the way the city of San Juan Capistrano is charging residents for water is illegal. The tiered-rate system helped the city generate more of the reclaimed water for parks and public spaces, but homeowners think they shouldn't have to pay for water that only benefits the city. Vikki Vargas reports from San Juan Capistrano for the NBC4 News at 5 p.m. on Aug. 8, 2013.
San Juan Capistrano resident Harriett Perry says her water bill doubled three years ago when the city's new tiered rate billing system went into effect.
Perry says her water bill is now more expensive than her electricity bill, averaging about $50 for two people.
The fee structure was set up so that water hogs would be charged as much as 80 percent more than those who use proportionately less water.
By raising the rates, San Juan Capistrano was able to generate more of the reclaimed water it needs for parks and public greenery. In some cases, the reclaimed water is also used on golf courses. But homeowners said they shouldn't have to pay for water that only benefits the city.
Perry was part of a group that sued the city - and won. Under Prop 218, the group claimed governments can only charge for the cost of the water. A judge agreed, saying the rate structure was illegal.
Over the years, San Juan Capistrano has tried to create its own water source through facilities, like one ground water recovery plant. The city of 35,000 also relies on contracts with the Metropolitan Water District of Southern California.
"Given how proud the city is of our conservation rates program ... we will consider how to respond to this decision in a way that serves our customers," city officials said in a statement.
Some say the rate system was a penalty, not an incentive to turn off the faucet.
"There's only so much conservation you can do," Perry said.
More Southern California Stories: