Sketch Released of Man Wanted in Sex Assault, Robbery in Huntington Beach
The man held a gun to the victim and warned her not to scream, police say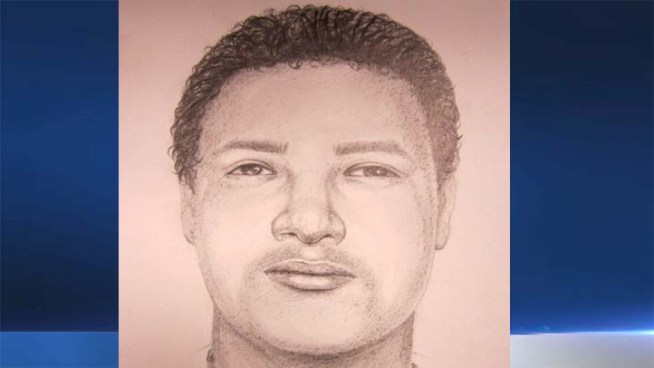 Vikki Vargas
Police in Huntington Beach are searching for a man who attacked a woman in early October. Detectives say the woman was outside her car near her home when the man came up behind her, sexually assaulted then robbed her. Vikki Vargas reports from Huntington Beach for the NBC4 News at 5 p.m. on Oct. 17, 2013.
Police are asking for the public's help in tracking down a man who they say sexually assaulted and robbed a woman in Huntington Beach earlier this month.
On Oct. 3 about 1 a.m., the man approached the woman as she was returning to her home near Bolsa Chica Road and Warner Avenue. Police said he held a gun to her after grabbing her from behind, covering her mouth and warning her not to scream.
The woman resisted and they both fell to the ground. That's when police said the man sexually assaulted her and took off with some of her property.
The assailant was described as a Hispanic man in his early to mid 20s, 5-foot-7, with a medium build. He was wearing a black T-shirt with white and blue designs and blue jeans.
Anyone with information was asked to call the Huntington Beach Police Department at 714-375-5066.
More Southern California Stories: