Female Driver Allegedly Rams Into Officer at John Wayne Airport
The officer wrestled the suspect out of her car after he was hit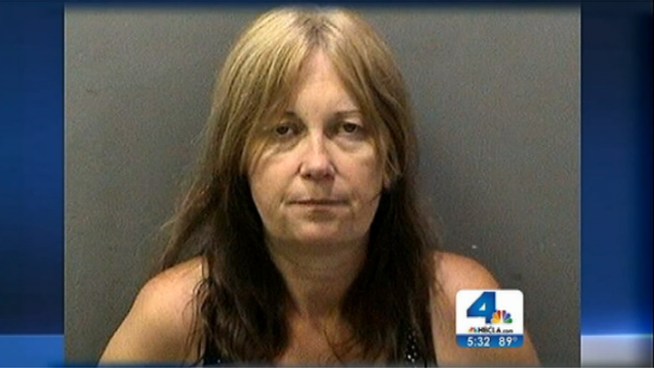 Vikki Vargas, Lori Bentley
An Orange County woman has been booked for attempted murder, after allegedly trying to run over a sheriff's deputy at the John Wayne Airport parking structure. Sheriff's officials said drugs and alcohol were not a factor in the crash. Vikki Vargas reports from John Wayne Airport the NBC4 News at 5 p.m. on July 17, 2013.
A sheriff's officer was released from the hospital Wednesday after a female driver slammed into him while he was riding his bicycle on patrol at John Wayne Airport, officials said.
Rebecca McLaughlin, 48, allegedly aimed her car at the officer and accelerated, officials said. She slammed into him, knocking him onto the hood of her vehicle.
After being hit, the officer reached inside the McLaughlin's car and wrestled her out of the driver's seat.
"I have one in custody. I was sped up by a vehicle in the parking structure," the officer told dispatch after the incident.
The officer was investigating a noise Tuesday he thought sounded like a collision on the second floor of the airport's parking structure, said Jeff Hallock, spokesman for the Orange County Sheriff's Department.
A witness told the officer McLaughlin's black Toyota Sequoia may have been involved, Hallock said.
McLaughlin was booked for attempted murder, Hallock said.
The officer suffered minor injuries and was released from the hospital, Hallock said.
More Southern California Stories: